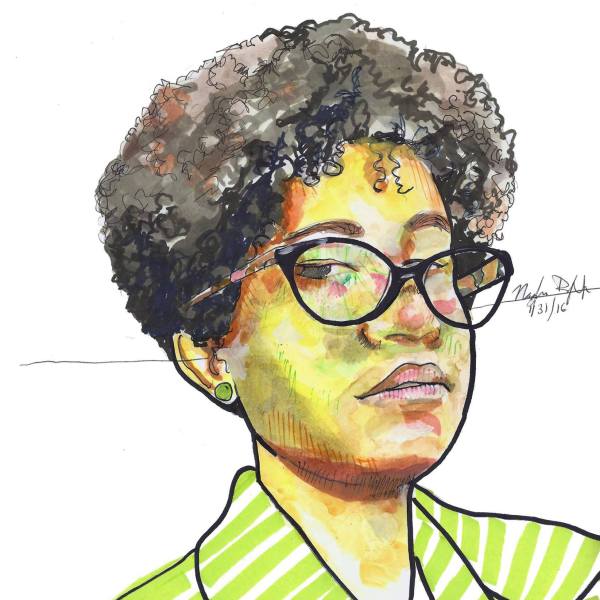 Nadyia Duff is a Miami-based artist and Art Educator with roots in Jamaica. She mixes pen, watercolor, marker, acrylic, crayons, and digital media to create detailed and intriguing works of art. Her influences are popular culture and the bright neon tones often seen in her home country of Jamaica. Her drawings cross the line of realistic and painterly and blend the two into a new being.
"In a digitally advanced world, the conservation
of "traditional" art is very important. I am working
to preserve traditional art while embracing the technology
influences of today, influences of
media on society in my artwork. I've focused
on using acrylic paint and various mixed medias
to create paintings that resemble and take on
the form of collage. Colors and background imagery are
also very important in my artwork; they are usually
bright, relate to the personality of the subject
and create their own boundaries".
- Nadyia Duff

For Illustration and Portrait inquiries please email nadypaint@gmail.com or fill out the form located in the contact section of this website.